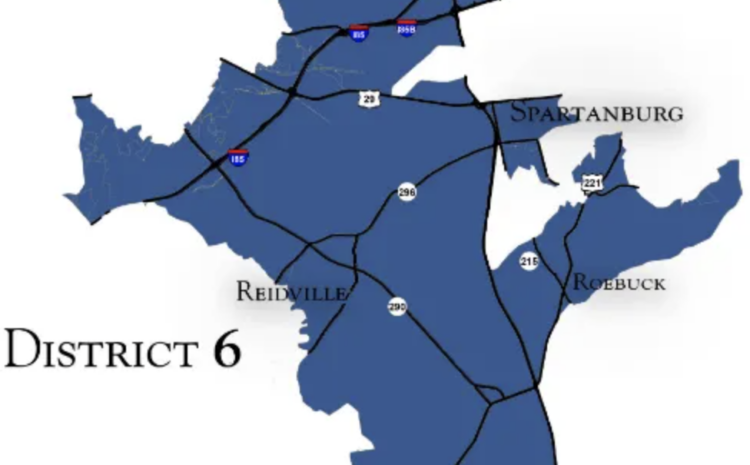 Bob MontgomeryHerald-Journal
The top two-vote getters in the District 6 Spartanburg County Council Republican primary will square off in a runoff Tuesday.
Jessica Coker and Steve Wunder have been campaigning in the final days before voters choose who will face Democrat Lekesa Whitner in the March 23 special election.
The winner will be seated on county council to replace longtime Republican District 6 Councilman Roger Nutt, who was recently elected to serve as District 34 representative in the state General Assembly.
Whitner was the lone Democrat to file, thus there was no Democratic primary.
In the Republican primary Jan. 19, Coker received 313 votes, or 42.13%. Wunder got 216 votes, or 29.07%. Since neither received more than 50 percent of the vote, a runoff was scheduled for Tuesday, Feb. 2.
The primary turnout was only 1.83%, with 744 votes cast out of 40,593 voters who could have voted, according to Elections Director Henry Laye.
The others running in the Republican primary were Michael Dawson, Karen Puckett and Robert Briggs.
Dawson finished third with 179 votes, or 24.09%; followed by Puckett with 20 votes, or 2.69%; and Briggs, 15 votes, or 2.02%.
Wunder has outraised Coker by a margin of $16,800 to $2,450, according to the most recent campaign disclosures filed with the S.C. Ethics Commission.
Wunder has received contributions of $500 or greater from Clyde A. Selleck of Greenville; John D. Montgomery of Spartanburg; LML Properties of Simpsonville; and L.A. Land LLC of Simpsonville.
Coker's contributions of $500 or greater have come from Toby Chapman of Duncan; K.W. Ray of Duncan; SCACPA of Cayce, S.C.; and Cheryl Lang of Spartanburg.
Coker is a certified public accountant who lives in Roebuck. She said she has spent the last several days before Tuesday's runoff sending out mailers and text messages and calling voters.
"I'm getting lots of good feedback," she said. "People seem to be ready for new energy on county council, and diversity. We're excited about those two things."
Wunder, of Duncan, is a licensed commercial real estate broker with NAI Earle Furman in Spartanburg.
He said he also has been campaigning.
"At this point, it's all about getting folks out to vote," he said. "As I communicated in the forum, Jessica is a very smart person, capable in her career.
"The significant differentiator is because I've been involved in a lot of different entities, it's given me the opportunity to understand each of the issues. I have the skill set that allows me to help and guide in a team effort to help identify team solutions."
Wunder and his wife Susan have lived in Spartanburg County 26 years, raising two children in District 6.